What do you do when you finish binge watching Orange Is The New Black, POWER  and Orphan Black? ( That's a real Netflix original btw) well you dig deeper in the box set catalogue don't you!
My binge fingers took me to the 1987 – 1993 american sitcom A Different World which is currently available on Netflix.
Growing up in my house my mum exposed me to a lot of black entertainment TV and GOD I LOVE HER FOR IT!
Sometimes it feels like us Brits had it better in the 90s. I mean seriously, we had The Lenny Henry show on BBC 1, The Real McCoy on BBC2 , Desmond's on Channel 4… HECK! Even Mr Motivator in the mornings on ITV!
We had a great number of black British entertainers and comedic stars leading the way in television. We also had access to some great international shows like The Cosby Show, The Oprah Winfrey Show, The Fresh Prince of Bel Air and of course A Different World.
Although a lot of these shows had adult themes, they were family entertainment and my mum encouraged me to watch shows such as The Fresh Prince of Bel Air and A Different World by taping them on VHS. I'm sure some of you have no idea what that even means but it was all the rage in the 90s lol.
WE NEED A SHOW LIKE THIS NOW!!!
The last few weeks of watching A Different World has been great re-watching classic episodes, falling in love with characters like Dwayne, Whitley, Ron Jonson and Kim again. But what really had me hooked over the last few weeks was the relevance of the stories featured in all six seasons. The show was so daring and took risks that I wish TV was taking today.
They documented topics and life issues such as rape, domestic violence, Aids, racism, the South African apartheid,  gun and gang violence and so much more in such a creative and moving way all set on a black University campus.  I honestly have never seen TV portray controversial issues with such ease and I am honoured to be able to have experienced ground breaking TV like this.
However, although I'm honoured I'm also extremely disappointed that I have to watch old re-runs of to see Black Excellence, positive images and role models that were all represented in the cast.
I think now more than there is a need for TV to challenge social issues and discuss our societal problems, rather than brushing them under the carpet.
A Different world wasn't afraid to talk about Nelson Mandela's false imprisonment. They weren't afraid to convey the frustrations of the citizens of L.A that lead to the riots after the Rodney King police acquittal.
So why shouldn't TV reflect the social commentary of today, such as the heart wrenching deaths of Alton Sterling and Philando Castille? Why doesn't TV expose the ridiculous views of Donald Trump and the BREXIT morons of our time? How about we put a stop to negative stereotypes of refugees and muslims and come together as a nation.
For some reason the TV commissioners are afraid. They've taken away the real ideals of the world and replaced it all with reality tv bull crap and I'm sick of it!
I've decided to make a conscious decision to inspire as many people as possible through my work. It may take some time but  I aim to work with the TV industry to make sure young people from diverse backgrounds are represented in the most positive light.
So I wanted to dedicate this post to the amazing cast of A different world, so lets see where they are now!
WHERE ARE THEY NOW?
Whitley Gilbert played by Jasmine Guy
Whitley was and still is one of my favourite characters. Although she was seen as a snob earlier on the the series, I believe she allowed us to learn the most about racism, class issues and society through her naivety.
You can now catch Jasmine on the Disney Channel featured on KC Undercover and BET on a show called The Yard. 
Dwayne Wayne played by Kadeem Hardison 
Dwayne Wayne was the geek that got the girl! I honestly loved watching the tennis match of a relationship that pursued across the show with Whitley. He was patient, responsible and also lots of fun to watch.
You can catch Kadeem also on KC Undercover on the disney Channel starring as Zendaya's dad. Funnily enough Jasmine and Kadeem got a chance to work with each other again after over 20 years on the set.
Ron Johnson played by Darryl M Bell 
I hate to admit it but I think I had a little crush on Ron growing up lol. not for his looks but I'm a sucker for a comedian and looking back his swag was kind of on point!
Darryl was most recently on Househusbands of Hollywood with his Cosby Show, child star wife Tempestt Bledsoe. He is also producing Films and TV shows.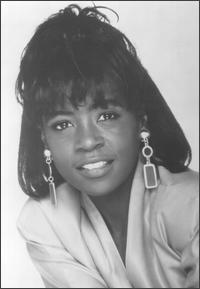 Kimberly Reese played by Charnele Ann Brown
Kim is the character that I am the most proud of. It's always nice to see a beautiful black woman on the screens playing an incredible role such as a graduate doctor. I've never wanted to be a doctor but her character showed me that it was possible!
Charnele has since created her own acting school for emerging actors in Houston Texas.
Freddie Brooks played by Cree Summer
Growing up Freddie introduced me to the world of the hippy. I was fascinated by her curly hair, sunflower clothes and her relationship with her dreadlock lover Shazza. She taught us how to stand up for ourselves and fight for what is right.
I must admit Freddie was a little bit cooky and occasionally throughout the series her role was a tad cheesey but she always had a positive message and we loved her for it.
Cree in my opinion has had the most success since the end of the show, as an actress and voice over artists.
I was pleasantly surprised to find out that Cree is the voice behind The Rugrat's character Susie Carmichael,  as well as characters from As told by ginger, Tiny Toons adventures, Clifford the big red dog, Sonic the hedgehog, Bratz and more.
Below are some other recognisable characters that are doing  well for themselves and are looking great!
Jaleesa Vincent played by Dawnn Lewis 
Lena James played by Jada Pinkett- Smith
Shazza Zulu played by Gary Dourdan
A Different World is and will be one of my favourite shows of all time and I hope the Executive Producer and Director Debbie Allen can fulfill her promise that the show will return.
I think this is the time for empowering young black people with positive TV shows.
Regardless of his personal life, I thank Bill Cosby for creating such a powerful show and developing such a unique platform through comedy. I hope to see more groundbreaking television like this and urge as many creatives to follow in the shows footsteps and inspire as many people as possible.
I'm on a quest to find more inspirational TV shows, whether its from the  80s, 90s or is about to hit the screens now I want to enjoy and share them with you all!